During my adolescence I read a lot of books! Like many professionals in technology, I enjoyed books about fantastical characters and far away places– Piers Anthony, J. R. R. Tolkien, Stephen Donaldson to name a few authors. One such author, Madeleine L'Engle, wrote "A Swiftly Tilting Planet". For those of you who remember the incredulous awe experienced by the main characters "Meg" and "Calvin" as they journey through time and space, it was the same awe I experienced when I watched the first demonstration of "Tilt Five"! Jeri Ellsworth, creator and her talented team has made fantastical worlds a holographic reality. If you have never experienced virtual or augmented reality then you are in for a amazing introduction to a new frontier in gaming. This isn't your grandpa's Pac-Man video game!
So what is the big deal? Perhaps you have heard the terms "augmented" or "virtual" reality. Or you might even be a avid gamer yourself owning X-Box, PlayStation or even playing games on Steam! Well, it's all about recent improvements in hardware. Each year hardware has become more powerful and smaller. Tilt Five has been able to revolutionize the augmented reality glasses through new smaller cameras. And each pair of glasses are able to more easily track holograms because part of the processing runs inside the glasses themselves. However, that is only one aspect of how Tilt Five has solved technical hurdles through innovation. The glasses are paired with a wand so that the holograms may be more accurately projected against a segmented gaming board. It is the coordination between all three of these components that Tilt Five is able to offer the best immersive holographic gaming experience yet!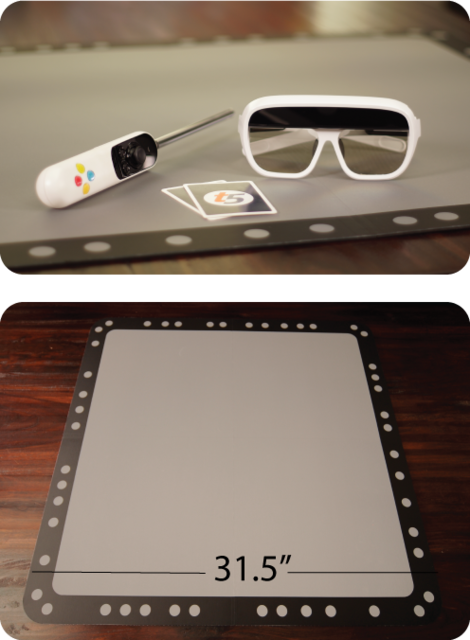 Recently, Tilt Five began accepting pre-orders for the "Tilt Five LE Kit", "Tilt Five XE Kit" and "Tilt Five XE Group Pack". The kits offer a progressively, increasing number of glasses and wands. When purchasing a kit you have an opportunity to pledge more than the kit price to this amazing Kick Starter project. It certainly is one of the few projects that I sincerely believe deserves as much funding as possible. For myself, I recently placed my order and I am very excited about expected arrival date in mid-summer 2020. As a software engineer, I am both excited about gaming and developing software. Tilt Five includes a software developer kit in all of the packs described earlier. I look forward to sharing my adventures developing my first Tilt Five game later this year. Until then, head over to their web site at TiltFive.com to learn more!
Related Resources: